Intrudair ® Printed RW Suit (Black/Red)
It was developed in long years to be the most comfortable, the strongest and the most appropriate for the aim, using the advice and needs of many experienced pilots and groups. You can order it from many kinds of materials, with different kinds of grips and extras, according to your needs, from the basic to the full extra type.
Including: Bootie, inner pocket, grips on the arm and legs, strengthened cordura or parapack knee, double bottom-patch.



Click here for more details:


JERSEY MEASUREMENTS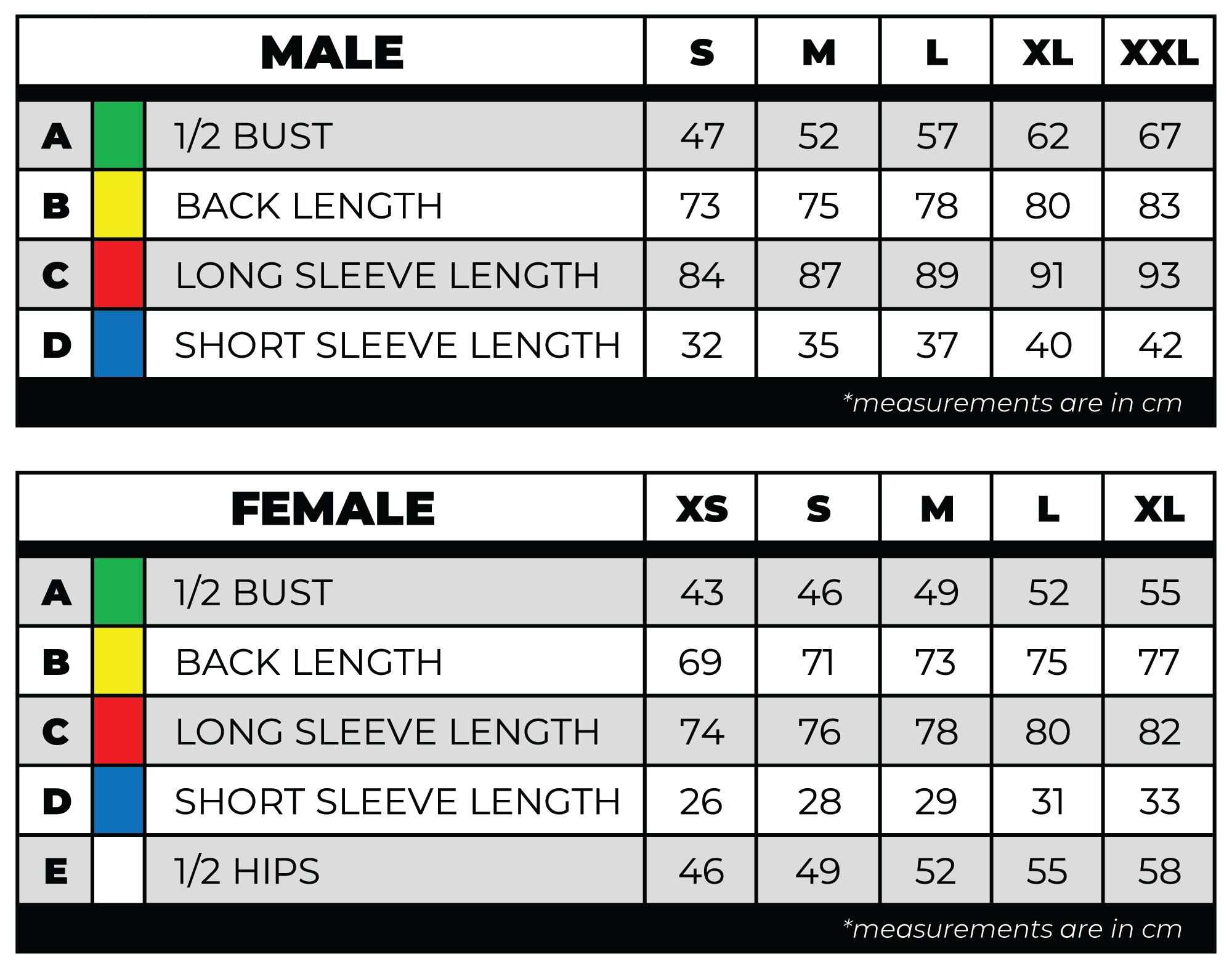 | SIZE | S | M | M/L | L | XL | XXL |
| --- | --- | --- | --- | --- | --- | --- |
| HEIGHT | 168 | 172 | 177 | 183 | 190 | 194 |
| WEIGHT | 55 | 65 | 80 | 80 | 100 | 110 |
| | Hoodie , JERSEY, Softshell & T-shirt | CM / KG |
| --- | --- | --- |
| SIZE | S | M | L | XL |
| --- | --- | --- | --- | --- |
| HEIGHT | 155-165 | 165-175 | 175-185 | 185-195 |
| WEIGHT | 55-75 | 60-85 | 70-95 | 80-105 |
| SIZE | S | M | L | XL |
| --- | --- | --- | --- | --- |
| WAIST | 84-86 | 86-90 | 90-94 | 94-98 |
| HIP | 92-96 | 96-100 | 100-104 | 104-108 |
| THIGH | 52-55 | 54-57 | 56-59 | 59-62 |
| INNER LEG | 76-80 | 80-84 | 84-88 | 88-92 |
| INNER LEG (*SHORT) | 44-47 | 47-52 | 52-55 | 55-58 |
| HEIGHT | 155-165 | 165-175 | 175-185 | 185-195 |
| WEIGHT | 55-75 | 60-85 | 70-95 | 80-105 |
| SHOE SIZE | 40,5 | 41,5 | 42,5 | 43,5 |
| | Suits & Short suits | CM / KG |
| --- | --- | --- |
SIZE
S
Slim
S
Normal
S
Big
M
Slim
M
Normal
M
Big
L
Slim
L
Normal
L
Big
XL
Slim
XL
Normal
XL
Big
CHEST
90-94
94-98
98-102
94-98
98-102
102-106
98-102
102-106
106-110
102-106
106-110
110-114
WAIST
78-82
84-86
86-90
82-86
86-90
90-94
86-90
90-94
94-98
90-94
94-98
98-102
HIP
88-92
92-96
96-100
92-96
96-100
100-104
96-100
100-104
104-108
100-104
104-108
108-112
THIGH
50-53
52-55
54-57
52-55
54-57
56-59
54-57
56-59
58-61
57-60
59-62
61-64
INNER LEG
76-80
76-80
76-80
80-84
80-84
80-84
84-88
84-88
84-88
88-92
88-92
88-92
INNER LEG (*SHORT)
44-47
44-47
44-47
47-52
47-52
47-52
52-55
52-55
52-55
55-58
55-58
55-58
TORSO
146-152
146-152
146-152
152-158
152-158
152-158
158-164
158-164
158-164
164-170
164-170
164-170
ARM LENGTH
69-72
69-72
69-72
72-75
72-75
72-75
76-79
76-79
76-79
79-82
79-82
79-82
ARM LENGTH (*SHORT)
36-40
36-40
36-40
40-44
40-44
40-44
44-48
44-48
44-48
48-52
48-52
48-52
HEIGHT
155-165
155-165
155-165
165-175
165-175
165-175
175-185
175-185
175-185
185-195
185-195
185-195
WEIGHT
55-75
55-75
55-75
60-85
60-85
60-85
70-95
70-95
70-95
80-105
80-105
80-105
SHOE SIZE
40,5
40,5
40,5
41,5
41,5
41,5
42,5
42,5
42,5
43,5
43,5
43,5